LOA AS ONE OF THE 3 FINALISTS OF THE 'WOMEN'S HEALTH TRAINING STAR'
AS AN EXPERT IN HEALTH AND FUNCTIONAL MOVEMENT, LOA HAD THE HONOR TO BE SPONSORED AS AN ASICS ATHLETE IN THE ASICS TRAINING SQUAD. THEREFORE SHE WAS FEATURED IN THE WOMEN'S HEALTH MAGAZINE AND PEOPLE COULD VOTE FOR HER AS THE NEW WOMEN'S HEALTH TRAINING STAR. 
May 2018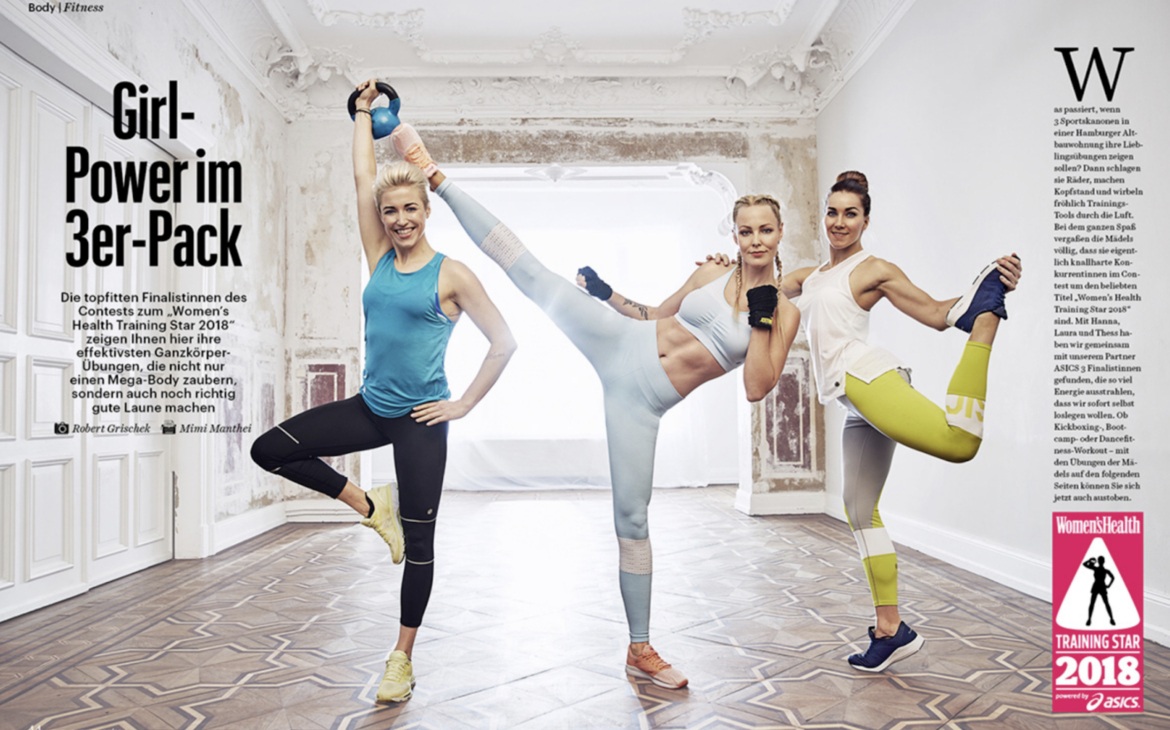 LOA FEATURED IN THE SEGMENT women in busINeSS:
'What it means to live your truth'
original title in German: Was es bedeutet, seine Wahrheit zu leben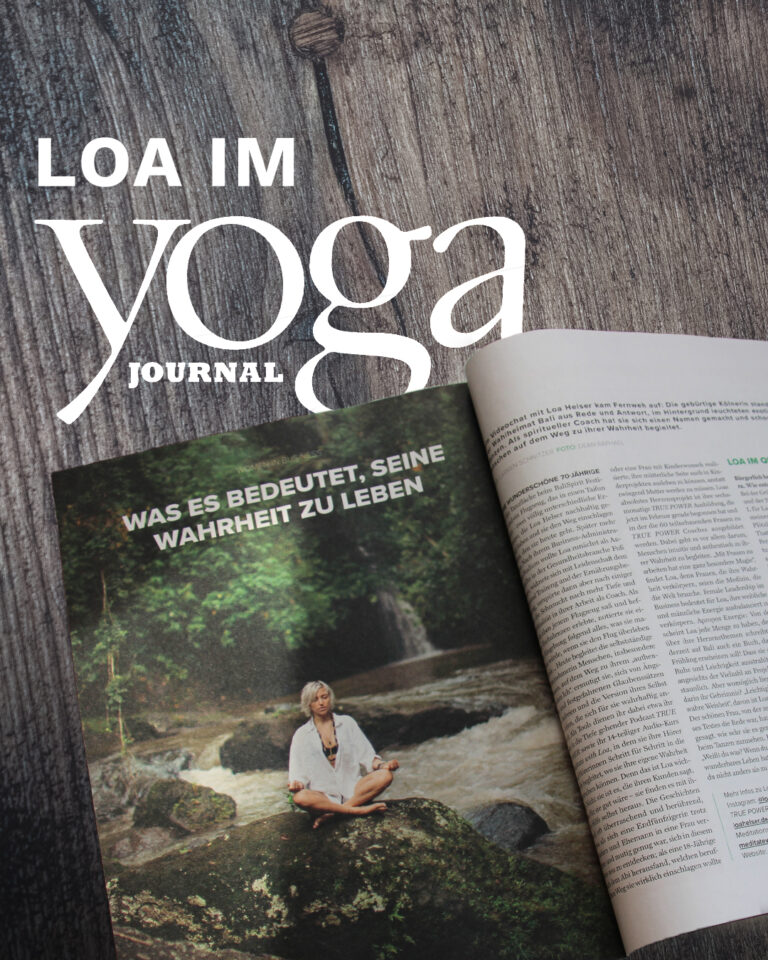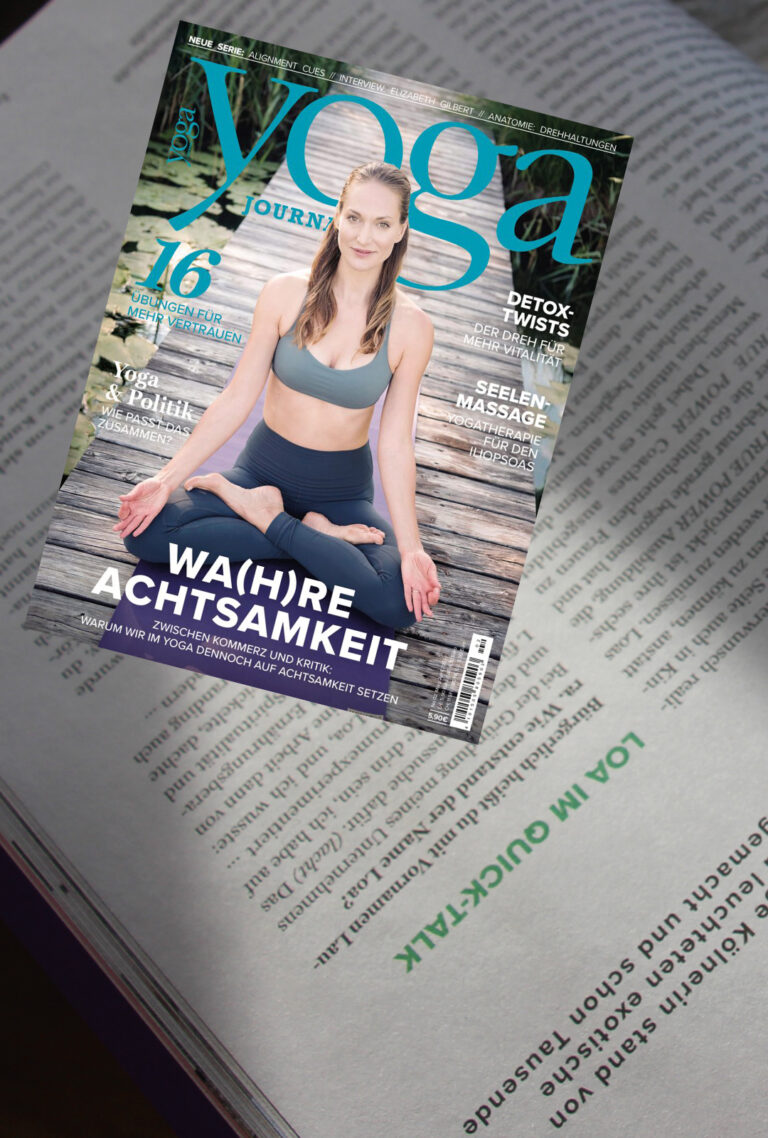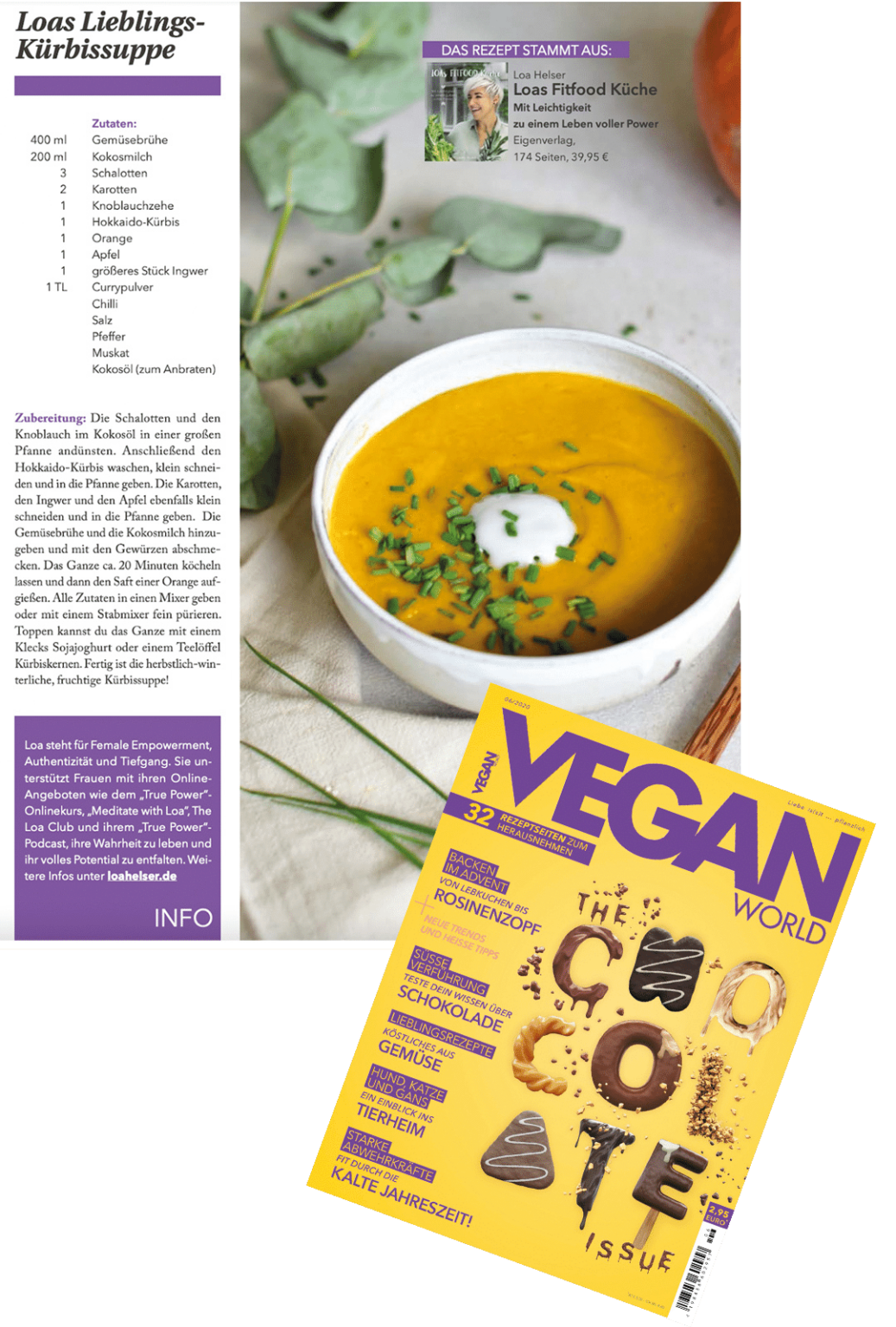 LOA'S COOKBOOK FEATURED IN THE VEGAN WORLD magazine
As a nutritionist and health expert, Loa published her own cookbook. one of Her recipes was featured in the vegan world magazine.
EDITION 06/2020

LOA INVITED AS A SPEAKER TO EUROPES BIGGEST SPIRITUAL ONLINE CONGRESS NEXT TO JOE DISPENZA, DALAI LAMA AND DEEPAK CHOPRA.
IN HER SPEACH SHE TALKS ABOUT 'TRUE POWER: How to discover your true potential and live your soul mission'
ORIGINAL TITLE IN GERMAN: TRUE POWER: WIE DU DEIN WAHRES POTENTIAL ENTDECKST UND DEINE SOULMISSION LEBST
MARCH 2021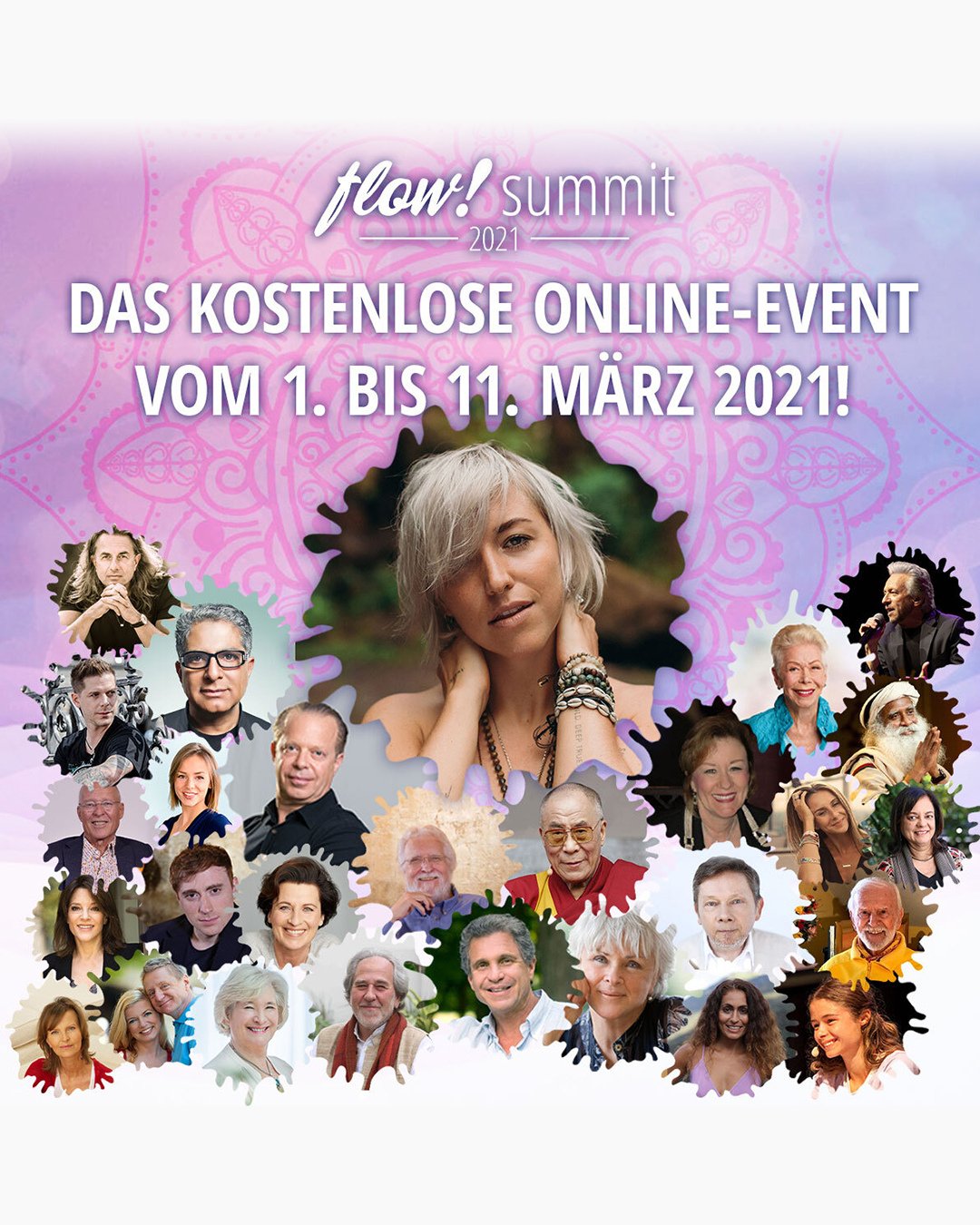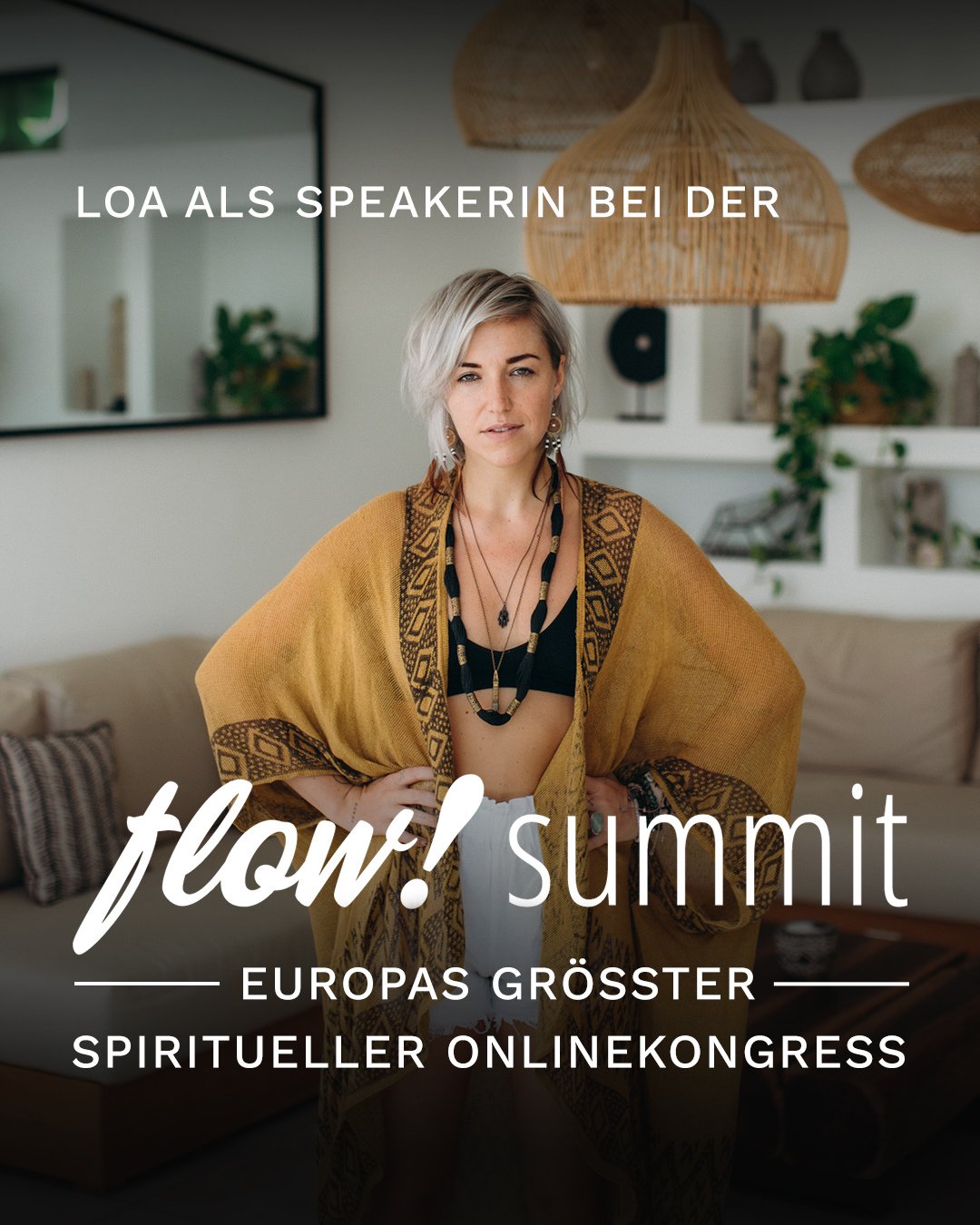 Loa interviewed by Greator, GERMANYS BIGGEST PERSONAL DEVELOPMENT PLATFORM
LOA GOT INTERVIEWED ON HER STORY AS AN ENTREPRENEUR. SHE TALKS ABOUT HOW SHE STARTED HER BUSINESS AS A COACH AND HEALTH EXPERT AND THE TRANSITION WITHIN HER COACHING BUSINESS TO GUIDING THOUSANDS OF HUMANS TO THEIR TRUTH.
ORIGINAL TITLE IN GERMAN: LEBE DEINEN TRAUM: DER WEG ZUR SELBSTFINDUNG
MARCH 2021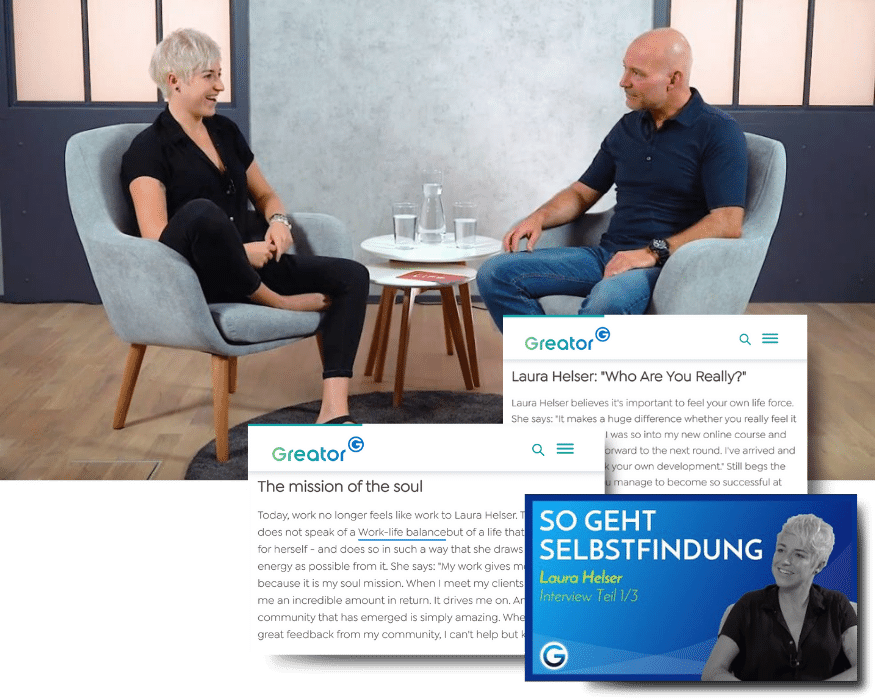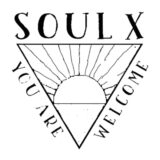 LOA INVITED AS A SPEAKER TO THE TOPIC 'Unleashing your potential'
ORIGINAL TITLE IN GERMAN:
POTENTIALENTFALTUNG NEXT LEVEL
AUGUST 2020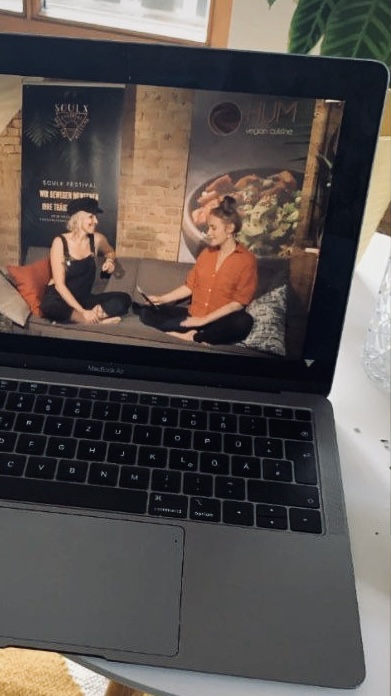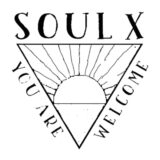 LOA INVITED AS A SPEAKER TO THE TOPIC 'Unleashing your potential'
ORIGINAL TITLE IN GERMAN:
POTENTIALENTFALTUNG NEXT LEVEL
AUGUST 2020